When PTAs respect differences yet acknowledge shared commonalities uniting their communities, and then develop meaningful priorities based upon their knowledge, they genuinely represent their communities. When PTAs represent their communities, they gain strength and effectiveness through increased volunteer and resource support.

https://www.pta.org/home/run-your-pta/Diversity-Equity-Inclusion
National PTA has provided a calendar of resources and programming ideas for holidays and celebrations. Download Your Calendar
2020 Diversity & Inclusion Celebration (Virtual due to Covid -19). Thank You to Diversity & Inclusion Advisor, Toi Allen for Preparing this Outstanding Presentation!
Link to Pershing MS 2021 Black History Month Celebration video: Link
National PTA Resources:
National PTA's "Turn Your Commitment to DEI into an Action Plan" webinar. For those who participated live, we appreciated your time, questions, and ongoing exchange of ideas and words of encouragement happening in the chat. Below are: the links to the recording, the resources shared, and to other DEI-related resources that can help you advance your diversity, equity, and inclusion work. You can find even more resources at www.pta.org/diversity.
You can access the recording on YouTube using this link: https://youtu.be/Ck_yoPUftP8.
The Community Profile Template, Facilitator's Guide, and the Action Plan Template can all be accessed and downloaded here.
Other DEI-related resources that can help your PTA continue advancing your DEI work are:
Each month, we will spotlight the educational challenges surrounding a particular group, highlight their achievements, and focus on ways to strengthen Family-School Partnerships. Visit this page monthly to access materials that will help families and PTAs learn more about each group. For more about the Every Child in Focus campaign, visit pta.org/everychild.
September
National Hispanic Heritage Month
October
November
Native American Heritage Month
December
National Special Education Month
January
February
African American History Month
March
Developmental Disabilities Awareness Month
April
National Arab-American Heritage Month
May
Asian-Pacific American Heritage Month
SPS Office for Equity & Diversity
Follow staff on Twitter:
Dr. Yvania Garcia-Pusateri @YvaniaSPS
Lawrence (LA) Anderson @Lawterand68
Jimi Sode @SodeTek01
Gwen Marshall @GwenMar948
Focus Area 5 – Equity and Diversity
Goal 1: Create and sustain a learning environment that supports equity and diversity through the development of staff, expanding diverse workforce, enhancing academic supports and culturally relevant curriculum while promoting increased engagement and advocacy of underrepresented and under-resourced students.
Strategies:
5.1.1 Facilitate learning opportunities for staff and leaders that foster exploration of identity and self, and create applications to demonstrate cultural consciousness in their work.
5.1.2 Develop and deploy improved recruitment, collaboration and communication structures to enhance and diversify the workforce.
5.1.3 Review, improve and expand programming and services for under-resourced and underrepresented students.
5.1.4 Review and expand the curriculum to reflect student identities, lived experiences, cultural history and significant contributions.
5.1.5 Research, develop and deploy engagement and advocacy policy, practices, and programs that support students and staff, and foster greater community engagement.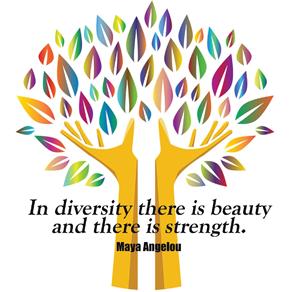 Advisor Reports
Diversity and Inclusion Calendar January – April 2021